The speed in which technology advances and new developments appear on the scene are occurring rapidly with no end in sight. So too is the evolution in robotics automation and network management, which we here at Enterprise Integration continue to spearhead.
So, we encourage you to tap into EI's knowledge base and enlighten, inform, and challenge yourself with the innovative breakthroughs and technological advancements you will discover in our white paper library.

Michael Locher
Founder and CEO

We're adding new innovations on a regular basis, so do come back and visit us often. If you are unable to locate the essay you seek,
click here and let us know
. One of our technology experts will assist you.
Link to: White Paper – 5 Steps on How to Leverage Your Data as an Asset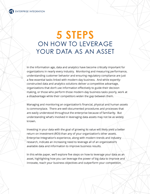 Discover five steps on how to leverage your data as an asset to gain business critical insight and improve customer experiences.

Link to: White Paper – Automation and Cyber Security Trends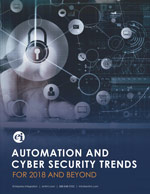 Discover the top trends happening now and the key security factors and threats areas organizations need to be watching for into the future.

Link to: White Paper – Black Ops Adaptive Security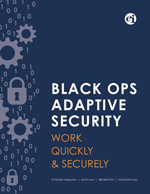 Discover how Adaptive Security helps organizations work quickly and securely while enhancing monitoring and resolution capabilities through automation.

Link to: White Paper – A New Generation of Data Center Computing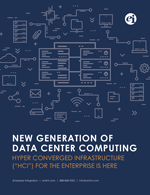 How HCI turns 3 or more blade servers into a single compute and storage infrastructure that reduces data center footprint with near-linear scaling.

Link to: White Paper – Enterprise Integration and Digital Robotics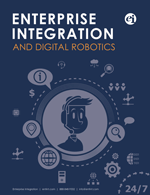 Discover how EI's Digital Robotics Engine reduces overhead, cost and risk to your infrastructure through machine learning and self-healing automation.

Link to: White Paper – The Integrated Service Center Powered by Digital Robotics Engine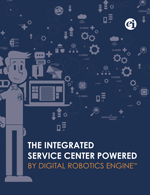 Discover how EI's Integrated Service Center can minimize downtime and reduce costs by reducing service desk escalations and monitoring tool noise.

Link to: White Paper – The Next Generation Solution of IT Asset Management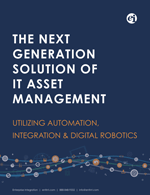 How state-of-the-art systems combined with automation and Digital Robotics provides cost savings, improves security and productivity and limits risk.

Link to: White Paper – Solution to PTC False Positive Enforcement Problem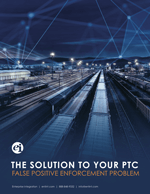 How Digital Rail Works can help control PTC data by understanding data from disparate systems and presenting it in a flexible, actionable way.

Link to: White Paper – Reduce IT Industry Spend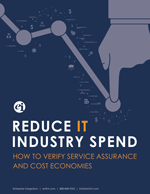 Discover how becoming metrics-driven and adopting automation initiatives can reduce IT spend by verifying service assurance and cost economies.

Link to: White Paper – Virtual CISO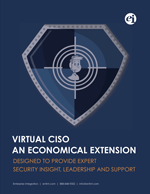 How Virtual CISO can provide information security leadership and implementation guidance at a fraction of the cost of hiring an in-house CISO.

Upcoming titles to be on the lookout for include

EI's LAN Optimization Guide
A special report for IT directors who seek an intelligent and adaptive network analysis and management solution.


EI's Network Assessment Discoveries
A briefing for IT professionals who need accurate and valuable insights into the strength and weaknesses in their network.


EI's Network Infrastructure Designing Insights
A valuable overview that details how IT architects and engineers can avoid time consuming manual device assessments.

EI's Network Lifecycle Management Best Practices
An exposé for IT managers who want to upgrade hardware and eliminate data redundancy, optimize the network, and realize significant cost savings.

EI's Benchmark Network Management Findings
A special report for IT managers who wish to deploy a pro-active network management system that eliminates disruptions, and delivers exceptional ROI.

EI's Network Redundancy Strategies
A breakthrough report for IT directors who are searching for a fully automated, fail-safe continuity structure.

EI's Network Security Insights and Tactics Guide
A special paper that reveals new insights on how to eliminate risk and shield your organization from crippling Intrusions.