Medium-sized companies love our solutions because they provide them with access to new business-grade technology that increases the reliability of their IT infrastructure and helps maintain uptime and profitability.
Large companies love our solutions because they provide them with the competitive advantages they need to be able to innovate, drive business growth and remain successful in a fiercely competitive market.
2016

Elevate your IT staff by offloading day-to-day operations and freeing them up to focus on more strategic projects

2017

Optimize business operations by implementing the right technology stack to meet your needs.

2017

2018

Drive innovation, improve IT maturity, lower costs, and allow your business to focus on your business.

2019

Add enterprise value by improving processes, scaling for growth, and implementing real IT operational improvements.

2019

2020

Boost your capabilities to combat increasing cyberattack intelligence with increased expertise and resources
How It Works
Let's help you find your perfect IT solution
Decide what you're looking for
Your unique IT problem needs a unique IT solution. Choose your path to get started.
Follow a manual added link
IT service management
Complete package of end-to-end IT management with an unmatched range of IT tools and technologies
Follow a manual added link
IT Support Services
Full suite of professional support services for any IT project, including monitoring, data storage, cloud and much, much more
Follow a manual added link
Elite Level Advice
Comprehensive offering of consulting and assessment services from our team of skilled IT experts
Today's Most In-Demand IT Services & Solutions
Don't Just Take it From Us,
Here's what happy clients are saying about us…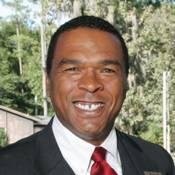 "Enterprise Integration (EI) has been Daniel's IT solutions provider for the better part of 15 years. We are very satisfied with the level of customer service and attention to detail they provide, which allows Daniel to concentrate on our core mission. EI always goes above and beyond and sets the standard."

Jim Clark President/ CEO Daniel Kids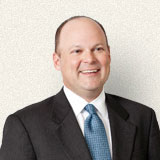 "EI is a strong managed IT services provider and partner for us. They have given us the ability to focus on successfully running our core business while they take care of our various technical requirements, support our end users, and continue to drive improvements to ensure our business is flexible and able to fail over to our disaster recovery scenario at a moment's notice because they manage that for us as well."

Tim Werner CEO Bluestar Retirement Serivces