"I've Seen the Future and the Future Is Now"
Tools, Automation, and IT
By Michael E. Locher – CEO
Oct 11, 1965 – Nov 10, 2019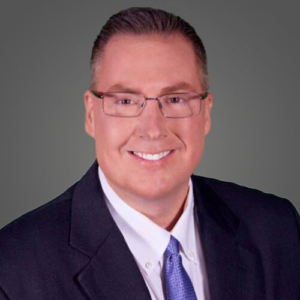 Today, organizations the world over, along with the consumers they serve, stand on the cusp of a speeding technological revolution. This shift is rapidly and profoundly transforming the landscape upon which business is conducted, in addition to changing the way all of us as individuals live and relate to one another.
In its scale, scope, and complexity, this transformation is unlike any of us has seen or experienced before. As someone who has witnessed and been on the forefront of technological advancements for well over thirty-five years, the writing is on the wall, and the message is profound, and unmistakable.
Much like the previous industrial revolutions that swept in unannounced and changed the world we live in, along with the way of life we have become accustomed to, the tide is once again shifting. So much so, that in order for a business entity to remain competitive and not be delegated to the sidelines in their respective industry.
It's imperative all of us as stakeholders peer over the fast-changing horizon and stake our claims
Or risk being swept away in the massive wave of technological advancements that are fast becoming the foundation upon which success in business, and in our personal lives will be measured.
History's first industrial revolution used water and steam power to mass-produce production. The second wave utilized electric power to take mass production one step further.

The third combined electronics and information technology that fast-tracked data and automated production processes. However, there now exists yet a fourth industrial revolution that is building upon the third.
In fact, this digital revolution has been steadily on the march since the middle of the last century and is characterized by the merging of technologies that is quickly blurring the lines between the physical, digital, and biological spheres.
When you compare this new wave with the previous industrial revolutions, the fourth and current one is unfolding at an exponential rate, rather than following the status quos of the past.
Technology has made it possible for new products and services to increase the efficiency and pleasure in our personal lives. However, from a business standpoint, technological innovation is also leading to a supply-side miracle, with long-term gains in efficiency, productivity and profitability.
In keeping with our mandate of staying ahead of the curve, Enterprise Integration's team of researchers and developers are on the front-lines, fully engaged in developing next-generation technological solutions that place our clients in positions where they cannot only compete successfully in a crowded marketplace, but also smoothly ride out the fast approaching transitional waves.
From a practicable perspective, we provide clients with a technology safety net that gives them a timely and unique opportunity to thrive and flourish not only now, but well into the foreseeable future.
I've seen the future, and the future is now. It's abundantly clear that the time for organizations everywhere to embrace the inevitable and prepare for the fast approaching shift, is today.
In order to know where you are going, you must recognize where you've been
In thinking about the technology curve and upward swing we have been on for almost fifty years, it becomes mind boggling when you recall that the Internet was designed way back in 1974. Even though it was not available to the masses until the 1980s, at the time of initial development, it was a highly classified military secret.
Likewise, with personal digital assistants. They first appeared on the scene in 1975. TCP/IP also goes back to the 1970s. Fast forward to 1990 and suddenly there was Windows 3.
In 1991 LINUX which is a Unix knockoff was introduced, and of course that same year Web servers were able to combine HTML and HTTP.
This was followed by e-mail, which took on a life of its own in 1993 and really started to take off with Web use. By 1997, business email volume surpassed that of regular mail. Making an appearance later that same year was Adobe PDF, the first true document-sharing technology.
As spectacular as those innovations were, nothing can compare to the march technology has been on since 2000.
While the 1990s saw computers, the internet, and various other consumer electronics steadily evolve into convenient tools that everyone can use, the reality is, those tools set the tone for technology usage that has become personalized, voluminous and entrenched in the lives of mainstream people across the globe.
Because this technological shift has changed the way consumers and businesses communicate and interact with one another, it's imperative that organizations keep up with the ever-changing landscape, or face being shut out of their respective market.
It's Important to Keep Up with Technology in the Workplace
As the days, months and years go by, technology just gets better and better. What was once the latest and greatest yesterday is old hat today. The bottom line is, technology doesn't wait for you, and if your organization isn't keeping up with it, you will surely be left sitting in the dust by one of your competitors.
There are over three billion people on the internet today. It's therefore critical that your organization remain current on technology. Don't and you may face the prospect of losing market share.
With so many people on the internet today, and with more and more coming online with no end in sight, keeping ahead of technology is a strategic necessity if your organization anticipates long term stability and growth.
Here's why:
When it comes to technology, remaining relevant means keeping up with what is trending, technology wise, in your industry.
It's very important you are aware of the extent of your customer's technological expertise, and keep pace with them. If your clients cannot find you, your products or your services because of technological deficiencies, your business is destined for failure.
The facts speak for themselves:
Since the onset of the IT industry, 80% of operational costs in a typical company stem from managing assets that were purchased three or more years ago.
There are numerous organizations needlessly spending countless amounts of money on time-wasting exercises like password resets and other ongoing disruptive issues of that nature. In fact, the majority of software generation systems don't have a single sign-on in place, making it necessary for an IT administrator to go through 15 desperate systems to turn somebody on and off.
Fortunately, Enterprise Integration's industry-leading next-generation artificial intelligence automation engine, which we've named DRE, can automate the processes and eliminate repetitive exercises regardless of the industry, and/or the scope of an organization.
Exercises that under most scenarios would require a major investment of time now can be automated and completed in minutes or hours, as opposed to days and weeks, when done manually. Other benefits from EI's DRE include:
Increase in workforce productivity
Although cost reduction is a major benefit of DRE, the workforce in your company can also gain more time to focus on customer-related issues that require human interaction, instead of mundane, repetitive work that uses up a big chunk of productive time in their day.
The elimination of human errors and miscalculations
DRE also does away with human error and completes processes consistently, and accurately every time. This gives you more accurate and reliable outcomes through the entire process, including superior customer service.
Keep your business moving forward 24/7/365
Since our artificial intelligence automation engine runs 24/7 and never takes breaks, another major benefit to an organization that implements DRE is once your system is up and running, our solution maximizes time and efficiency, eliminating the need for human intervention.
Out of sight is out of mind
If you as a company fall behind in your investment of the proper technology, there is a chance you may have missed opportunities to connect and interact with customers.
Technology allows people and businesses to communicate with each other on multiple platforms. Whether it be through email, text, instant message, or social media, there are multiple forums with which to communicate your message to clients and prospects.
Companies are wasting money on not only disruptions, but on redundant and wasteful things like password resets.
The sobering reality is, no matter how you look at it, technology will continue to advance and customers will find new and exciting ways to use it. If an organization continues to resist progress and decides not to keep up with technology, they face the real risk of fading away into obscurity.
Technology Can Now Enable or Put You Out of Business
Today, in order for a business to maximize technology to their advantage, it requires heavy intelligence and knowledge of your business and company. At the end of the day, data is useless without intelligence because if you don't know what it means, and how to best apply it to your business, the information means little to nothing.
Think Netflix, and then look at Blockbuster as prime examples of how one company utilized technology to their advantage, and one who didn't.
Of course, there are others like Amazon who are completely dominating their market and have put numerous competitors out of business. It's clear that in order to be a major player in your industry, you've got to do it better and faster, and technology is the tool that enables an organization to do just that.
Walmart is another prime example of an organization that has utilized technology to their advantage. Doing so has opened the door for them to capture an ever-increasing share of market, and allowed them to consolidate their various business holdings by tapping into and employing automation technology, which is what Enterprise Integration does on behalf of our clients.
EI's go to market model shows that we can substantially lower operational costs, and by tapping into our data intelligence, we can also go in and agnostically hook up the data to a company's critical systems.
Today's Customers Expect More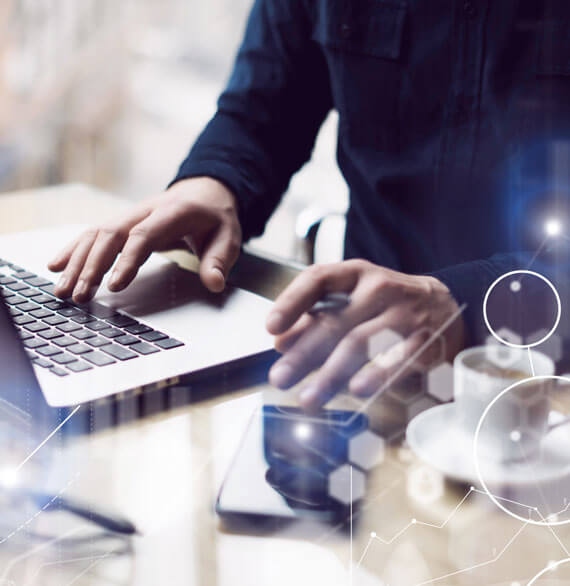 Customers today expect to get an answer anytime and at all times on whatever channel or platform they choose. That may be tweet, email, chat or a call. The bottom line is, they want instant, personalized service.
Less than twenty years ago companies like Google, Alibaba, Facebook, Twitter, YouTube, Uber, Airbnb, Salesforce, Snapchat, Instagram, and Spotify did not exist.
The services these companies provide have raised the customer experience bar. The questions that need to be asked are, how can anyone expect a customer to wait on hold when they're now used to the speed of interaction on social media? Or when the answer to any question is one simple Google search away?
Customers and perspective clients, whether they be individual consumers or businesses, are increasingly at the center of the digital economy, which is a fancy way of saying the economy that's built on Internet-based and digital technologies.
To be successful, organizations today need to shift from a transactional model which is focused solely on selling products, to a relationship model that is built around selling services and creating deeper connections with your customers.
I'm pleased to say that our entire team here at Enterprise Integration will continue to position companies in a way that affords them an opportunity to grow and prosper now, and in the years to come.