Free White Paper Download
Next Generation Solution of IT Asset Management
Download the white paper today to get comprehensive asset data in real-time
How to gain a real-time view of your hardware asset inventory, software license management details and organizational asset utilization.
Why having an effective tool to monitor the asset management lifecycle can save you 30% on what is most likely your second largest expense.
Which characteristic software vendors look for when deciding on which companies they should audit.
Why only 10% of incidents and problems need human remediation with an ITAM solution from EI.
"EI keeps improving and looking for better ways, tools and products to help us. Working with EI has totally changed the way we support end users."
-Mike Nall, Director of Process Excellence, CSX Technology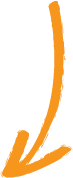 Don't wait for an audit to look for an asset management tool. Get proactive!
Download the white paper now to learn how a unified view of your entire business supply chain can save you money