Sun, Seas and Phishing
Enterprise Integration, Area1Security, Pure Storage & RingCentral Sponsored Event
August 20, 2021. Register Now
Who
Let Enterprise Integration and sponsors treat you to a day on the water and demonstrate how to shift IT resources from survival tactics to strategic planning, transforming your business for greater agility and allowing you to move from following the market to leading it!
Where
Majesty & Mayport Princess II
4378 Ocean Street Jacksonville, FL 32233
When
Friday, August 20th
Arrive at the dock before 7:40 AM
The ship will depart at 8:00 AM
Why
Enterprise Integration, along with our partners help businesses answer questions like,
"how can we interact and simplify our data"? 
 "How can we automate our security posture and reduce human error"? 
These are the technological solutions you need to excel in today's competitive marketplace. So let us treat you to a day on the water and answer these questions for you.
What
To make sure your trip starts right, here's our checklist for what every attendee should take with them when fishing on a charter.
Shorts or Swim Suit.
Lightweight shirt. Wearing a shirt will protect your arms and shoulders from sunburn. Linen is perfect for keeping the heat away from your skin.
Light-colored clothing. This reflects the sun to keep you cool in hot weather.
Gloves. These will keep your hands protected from sunburn, bad weather, and line cuts.
Non-skid rubber-soled shoes. Sneakers are perfect – flip flops aren't recommended!
Sunscreen. Make sure to get one that protects from both UVA and UVB rays.
Lip balm. Lip balm with sun protection will stop your lips getting chapped out on the water.
Hat. Hats with brims provide shade and decrease the risk of sun stroke.
Polarized sunglasses. These will cut through the glare on the water to give you a better view of your target fish.
Seasickness medication. If you're prone to seasickness stock up on over the counter remedies before you leave. Bonine® and Dramamine® are particularly effective but should be taken a couple of hours in advance of the trip. It's always best to avoid combining anti nausea remedies with coffee. Avoid having too much to drink the night before if you want to have a puke-free trip!
Hand sanitizer and wet wipes. No one wants to eat a sandwich when their hands are covered in fish slime.
Prescription medicines (in their original prescription bottle). If you suffer from diabetes, seizures, or high blood pressure, make sure to inform your captain and bring your meds with you. Your captain needs to be aware of any potential situations on the water and could get into trouble if medication you bring on board is not in its original packaging.
Backpack. Alternatively, any sturdy bag will usually do the job. Just don't pack your supplies for the day in your brand new Gucci handbag.
Collapsible cooler. This can easily fit into your hold luggage and will keep any food and drink you want to take on board with you fresh and cool.
Drinking bottle. Keeping water or an energy drink in a sports bottle will keep you hydrated and you won't have to worry about leaks or spills.
Waterproof bag. It's a good idea to bring a small waterproof zip lock bag for your electronic items and important documents such as your ID.
Meet Your Host
From Enterprise Integration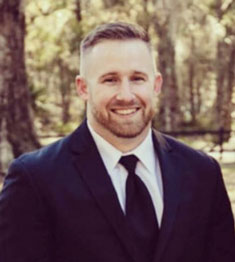 Sponsors
Area1security, Pure Storage & Ring Central
Click The Map For Directions