IT Asset Management Maximizes Profitability and Efficiency!
Get the Best Possible Return on Your IT Assets With EI
But managing hardware, software, data recovery and more is a complex task that can result in extensive time and money expenditures.
After all, you have to stay on top of what assets you have, where they are, how they are being used and how they are performing. As your business grows this can become more and more difficult to do and can ultimately take up a lot of your IT department's time – time they could be spending on other important business tasks.

At Enterprise Integration (EI), we save you both time and money by providing centralized, integrated, policy-driven automated IT asset management services.
We can identify and optimize your hardware and software assets.
We can also ensure that you meet regulatory and compliance requirements so that your business is protected moving forward. Here is more of what we can do for you:
Maximize asset utilization
Suddenly, with our IT Asset Management Services your business can operate more efficiently and your IT Department can be more effective.
Our IT Asset Management Services Include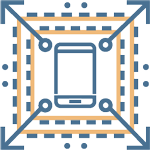 Mobile Device Procurement
Boost productivity by utilizing the best mobile devices for your business, reduce your deployment costs and streamline your procurement process.
Learn More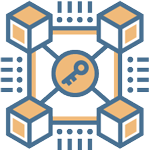 Hardware Maintenance
Includes proactive maintenance that prevents major issues from occurring; quick problem resolution – if issues ever do arise; improved up-time for your hardware; increased productivity for your staff; and more
EI has helped many organizations improve their operational efficiency through IT Operations Management
You could be next!
"Enterprise Integration has been an integral part of our technical infrastructure. From designing our Microsoft system platform in 2004 to transitioning our servers to a virtual environment in 2012, EI has been there every step of the way. We value our partnership with EI and continue to be impressed by their level of service and expertise."

Annmarie NemethChief Financial Officer,MJW Consolidated, Inc.,
Increase Asset Value & Return With EI's IT Asset Management Services
Click on the service name above to get more information on that particular service or schedule a free consultation to have our knowledgeable staff assess your needs and provide you with a detailed practical solution for meeting your IT asset management objectives.
It's time to:
Enjoy continuous license compliance
Maximize the value of IT investments
Increase security and confidentiality
Reclaim unused or underutilized technology
Take full advantage of the lifecycle of your assets
Optimize IT purchases and reduce IT costs
Gain complete visibility – and control – of assets
Get instant renewal and expiration tracking
Reduce audit risk
And more
You can count on EI to deliver customized solutions and personalized care and attention.
To Learn More About Our IT Asset Management Services:
---