Next Practice
The Evolution of Best Practice
How We Deliver the Promise of IT
In an industry historically known for major service issues and interdepartmental silos, we will always strive to be different.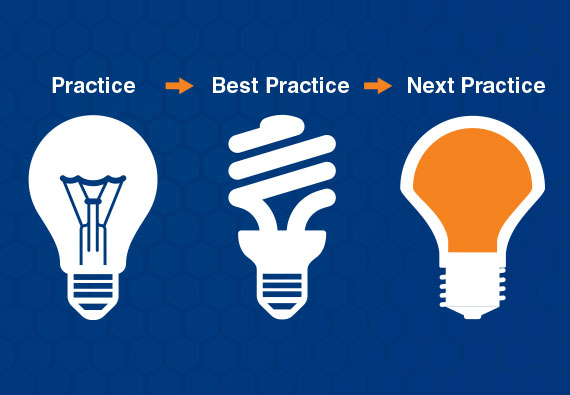 Next Practice
By using best practice ITIL/ITSM methodology in all facets of our business, we are able to standardize our service delivery mechanism, creating efficiencies benefiting our entire customer base. And we do so consistently, leading to higher productivity and improved customer experience.
At EI, we believe Next Practice will be the use of automation to capture best practice in a systematic way, ensuring consistent repeatability. With our SDI solution we are able to take the ITIL Best Practice and develop software to execute these practices on a 7×24 manner, which is not possible with human execution.
Our Black Ops teams are then able to focus their superior skills further improving efficiency and capability knowing the routine tasks are completed by SDI™.
Assessments
C-Level Assessment
Our C-level Assessment is designed to give you a clear picture of your current state and a roadmap of how to get where you want to go. The C-level Assessment exposes gaps, vulnerabilities, and opportunities for optimizing your IT Supply Chain, so you learn the truth about your existing risks and how they can be transformed to deliver the promise of IT.
Outsourcing
Transformational Outsourcing
Transformational Outsourcing combines the symphony of our revolutionary tools along with the full complement of IT specializations and experiences to achieve business and IT alignment.
Process Models
ITIL/ITSM Process Models
We embrace the time-tested ITIL and ITSM processes wholeheartedly, and pride ourselves with a 100% ITIL Foundation certified staff.