Security Services
Providing you with Peace of Mind

Not a week goes by without headlines about another big data breach. Hackers' attacks are happening in hours instead of days or weeks, so staying ahead is difficult with limited manpower and resources. Constant risk doesn't have to mean constant worry. Our Security team, powered by digital robotics technology, protects you in the fight to keep your most important asset, your data, safe.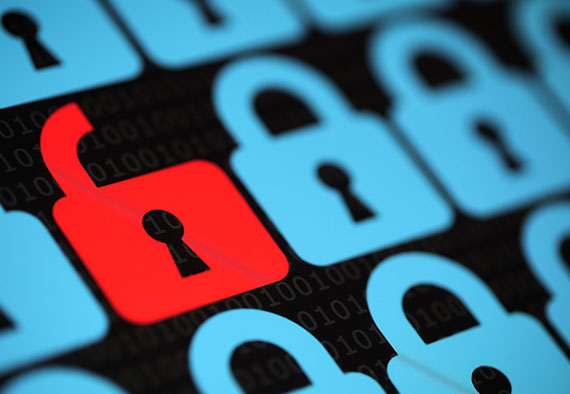 Digital Robotics Technology
Our security experts have the credentials and experience to identify the business-critical threats to your organization and help mitigate potential attacks. We provide you an overview of our findings and help you identify real threats and appropriate protection.
Digital robotics technology enables our expert security team to battle known threats and unknown threats through autonomic tools that dynamically protect your network, even as new threats are developed.
From a leading-edge solution to the latest cryptolocker Trojan to our autonomous defender product, our brilliant minds are always working to develop solutions that will keep your data safe and protected at all times.
Education
As the first line of defense, our cross-trained team of world-class architects educates you on how to keep your network secure.
Proactive
With our full suite of tools at their fingertips, our security team has the capability to prevent and minimize risk in the future.