Integrated Service Center™
Autonomously resolving problems before they impact
An Automated, Onshore Service Desk Solution With Offshore Prices
At the foundation of our proven success is our IT Service Desk offering coined the Integrated Service Center™ , or ISC™. The ISC™ is the single point of contact and the core of our value to your business. By coupling exceptional human intelligence with state-of-the-art technology, we supply you with a proactive, integrated service desk and monitoring unheard of in our industry today.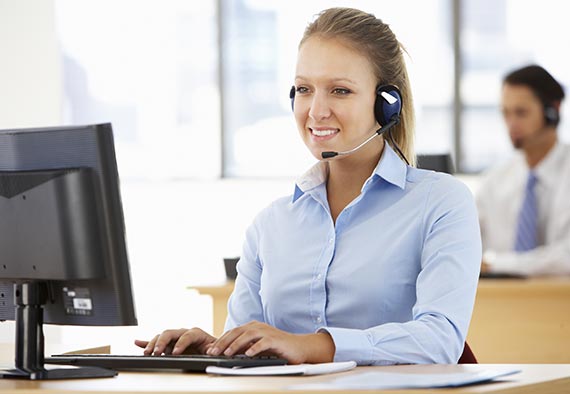 Integrated Service Center™
Our ISC™ is the service desk of tomorrow, delivered today. Integrated with the unique ability to analyze the issues of yesterday, satisfy the needs and desires of today, and, most importantly, predict and resolve what issues may arise tomorrow.
Anchored by time-tested ITSM best practices yet agile thanks to the automation of our SDI™ tool suite, the ISC™ is uniquely capable of delivering all the quality you expect from a premier onshore solution at affordable offshore costs.
Analyze The Issues Of Yesterday
Increased visibility through the detailed reporting and real-time dashboards of SDI™
Fulfill The Needs Of Today
100%-ITIL certified technicians dedicated to the customer experience 24/7
Solve The Problems Of Tomorrow
Proactive service through the automation capabilities of SDI™
We have made a significant investment in a state-of-the-art facility that opened in December 2011 designed for our vision: Delivering the Promise of IT. This sixty thousand (60,000) square-foot, hardened and redundant facility is home to a twenty thousand (20,000) square-foot Network & Security Operations Center equipped with the latest cutting-edge technology with on-site power generation, Uninterruptible Power Supply ("UPS") and redundant communications infrastructure. It is from our Network & Security Operations Center in Jacksonville, Florida, where the ISC™ combines revolutionary automation technology with talented U.S.-based technicians to provide your business an incredible level of service at prices that compete with offshore solutions.

"We provide a next generation Service Desk and Monitoring solution to our clients through our proprietary tool sets: SDI™, Digital Robotics™ and Endpoint Experience™. Combined together with System Monitoring tools and the Service Desk guarantee your full business value is returned."